Deadliest Catch: The Game Geliyor!
Tıpkı eski günlerdeki gibi…
Deadliest Catch: The Game Geliyor!
Tıpkı eski günlerdeki gibi…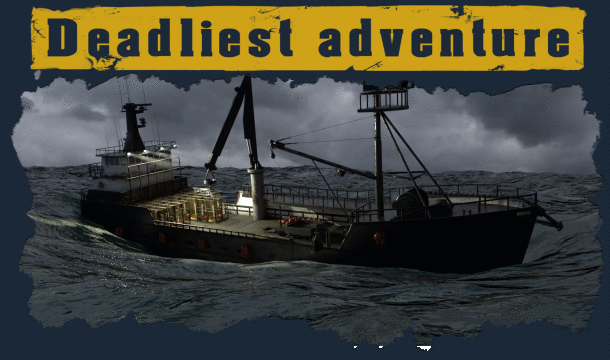 Discovery Channel'da yayınlanan efsane program Deadliest Catch'in yeni oyunu 2019'da geliyor. Ultimate Games ve Moonlit stüdyolarının geliştirdiği oyun PlayWay S.A. tarafından yayınlanacak. İlk resmi duyuru 19 Kasım'da yapıldı ve ben o an videosunu gördüğümde çığlık attım! 😀 Çünkü 2008 yılında yayınlanan Deadliest Catch Alaskan Storm oyununu çok oynamış ve hala yeni çıkan oyunlarda o tadı bulamamıştık. Ya da o zamanlar oyun oynamak gerçekten keyifli miydi? Her neyse o efsane oyuna yakışır şekilde bir simülasyon geliştiriliyor! Aslında şaşırdığım olay da bu PlayWay stüdyoları bunu da başarmış. Deadliest Catch: The Game, 2019'un ikinci çeyreğinde yayınlanabilir. Discovery Channel ile yapılan işbirliklerin sonucu olarak efsane programların simülasyon oyunları geliştiriliyor. Devam eden bir sürü oyun var. Sırayla duyuruları yapılacak. Ultimate Games aslında denizcilik konusunda tecrübeli çünkü Ultimate Fishing Simulator isimli harika bir balık tutma simülasyonu yayınladılar. Ardından geçtiğimiz ay Professional Fishing adında ücretsiz oynanabilen bir balık tutma oyunu da çıktı.
Deadliest Catch markasının lisans anlaşması Haziran 2018'de yapılmış. Playway'in yan kuruluşu Ultimate Games için alınmış ve bu firma 2018-2020 yılları arasında 20'den fazla oyun çıkaracakmış. Tabii bu açıklama eski şimdi neler değişti bilmiyoruz. Özellikle bu yıl sonu yapılacak borsa açıklamalarını bekliyorum.
Ekran görüntülerinde hoşunuza gitmeyen nedir? 😀
Alaska'da Dutch limanından denizlere açılıp yengeç avlamaya çıkıyoruz. Bu bir macera! Gerçekten bir macera ve videoda ilk oyunda olduğu gibi yaptıklarını göstermişler daha doğrusu gerçekte olduğu gibi diyelim. Su fiziklerinin tatmin edici olduğunu gördük ancak Playway oyunları öyle hemen bitmez gelişimi devam eder. Hala deli gibi özelliklerin eklendiği Gold Rush: The Game'i unutmayalım! Sahi ne olacak onun hali? Daha ne kadar desteklenecek? Tamam performans sorunları olabilr, çözülüyor da ama simülasyon kelimesinin hakkını da sonuna kadar veriyorlar.
Merak ettiğimiz çok özellik var. Fırtınaların, büyük dalgaların arasında yengeç avlamaya devam edeceğiz. Gemimizde bir sürü ekipman var. Vinçler, halatlar, başlatıcılar, soğutma sistemi ve daha fazlası yine Playway oyundan tanıdığımız oyun mekanikleri ile bulunuyor. Gemiyi kendimiz yönetiyoruz hem kaptan hem de balıkçıyız! Tüm cihazları birinci şahıs kamerasından kontrol edebileceğiz. Bering Denizi'ndeki Alaska kanunlarına uymak zorundayız. Her yakaladığımız yengeçi satamıyoruz. Bu yengeçler de ekran görüntülerinde görüldüğü üzere gerçekçi 3 boyutlu modellere sahip. Cinsiyetleri belli olacak. Dişi ve ya bebek yengeçlerı yakalamıyoruz onları geri salıyoruz zaten bunları ilk oyundan hatırlayacaksınızdır. Denizin altını analiz edebilecekmişiz de 🙂
Yengeç avlama kafeslerini gemimize yükleyip onların içine yem koyarak vinç yardımıyla suya bırakıp ardından saatler sonra tekrar geri gelip kanca ile onları yakalamaya çalışabiliyoruz. Özetle ilk oyunda ne varsa günümüzün grafikleri ve teknolojisi ile bu simülasyon oyununda sunulmaya çalışılmış. Henüz sadece bir tane tanıtım videosu izledik! Gerçekten iyi mi olacak? Tanıtım videolarında gösterilen zor değil… ve biz bunları sadece Playway'den bekliyoruz.
Gemi sayısı! Videoda sadece bir tane gemi modeli gördük. Programdaki diğer kaptanların gemileri de olacak mı şimdilik bilinmiyor.
Türkçe dil desteği de var! Aibell çeviri ekibi bu oyuna da destek sunuyor. 🙂
Steam'de istek listenize ekleyebilirsiniz.
Deadliest Cacth: Alaskan Storm oyununu yeniden oynama vakti!
Deadliest Catch: The Game için açtığımız ilk ana konu burada
SimülasyonTÜRK
Efsane Yengeç Avlama Oyunu Deadliest Catch: The Game Geliyor! [Video]
Deadliest Catch Alaskan Storm efsanesinin oyunu yeniden geliştiriliyor! Deadliest Catch The Game, Ultimate Games ve PlayWay tarafından 2019 yılında yayınlanacak. Discovery Channel iş birliği ile geliştirilen yeni oyunun son gelişmelerini aktarıyoruz.