the Hunter: Call of the Wild için Yeni Zelanda Te Awaroa Milli Parkı DLC'si yayınlandı. Yeni harita ile 8 farklı hayvan türünü avlayabiliyor ve yeni eklenen F.L. Sporter .303 tüfeğini kullanabiliyorsunuz.
---
Te Awaroa Milli Parkı'nın nesillerdir avcıları kendine çeken, film yönetmenlerinin hayal gücünü harekete geçiren büyülü bir güzelliği var. Dalga dalga tepeler, ılıman yağmur ormanları ve yaprak döken ağaçların olduğu ormanlar, Yeni Zelanda'nın Güney Adası'nın mikro ekosistemini oluşturuyor. Bu muhteşem doğada yürüyüş yaparken her adımda manzaranın değiştiğini göreceksin.
Sika Geyiği, Çengel Boynuzlu Dağ Keçisi ve Yaban Keçisi peşindeki avcıları kendine çeken Te Awaroa Milli Parkı ayrıca yakın zamanda bölgede çekilen filmlerden dolayı turist akınına da uğramaya başladı. Bu doğal sit alanına kalıcı bir zarar verilmemesini, bölgenin doğal bitki örtüsünün ve hayvan popülasyonunun korunması sana ve park bekçisi Kiri Taylor'a bağlı.
TE AWAROA'NIN HAYVANLARI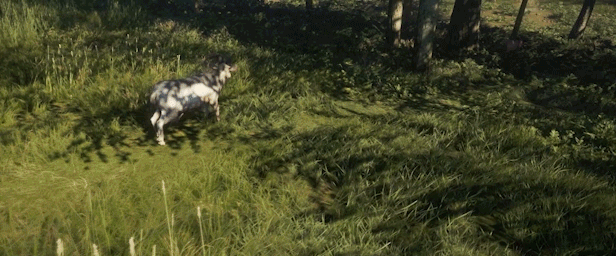 Avcılar Te Awaroa'nın nefes kesici, farklı doğal bölgelerinde çeşitli hayvanların izini sürmeyi çok seviyor. Bazı avcıları kayın ormanında Sika Geyiğinin izini sürmenin heyecanı, bazılarını da Yaban Domuzu, Yaban Keçisi ve Çengel Boynuzlu Dağ Keçisi gibi az rastlanan hayvanları görebilme tutkusu çekiyor buraya. Daha rahat bir av deneyimi arayan avcılar için de burada çok sayıda Alageyik, Hindi, Ada Tavşanı ve Sığın var.
YENİ ZELANDA'NIN BİTKİ ÖRTÜSÜ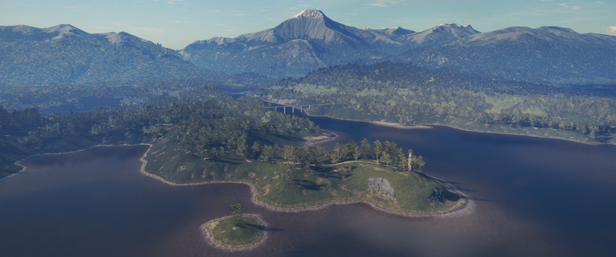 Sürekli değişen büyüleyici ekosistemleriyle Te Awaroa'nın masallardaki mekânları tanımlamak için kullanılmış olması hiç şaşırtıcı değil. Bölgede yürürken arazi, parkı bölen dik ve etkileyici dağlardan parlak kumlara sahip kumsallara, gür ve ılıman ormanlara dönüşüyor. Parkta ayrıca alaçam ve çam ormanları gibi daha tanıdık avlanma arazileri de var.
ÇOK YÖNLÜ ESKİ LEVAZIM TÜFEĞİ

F.L. Sporter .303 çok iyi durumda olmayabilir ama performansıyla bu eksiğini kapatıyor. Sürgülü mekanizması sorunsuz, güvenilir ve kolayca geçiş yapılmasını sağlıyor. Bu hem av hem de atış taliminde kendini kanıtlamış bir tüfek. Uyumlu, çok çeşitli nişangâhları ve etkili menziliyle birçok hayvanı bu tüfek sayesinde sorunsuz bir şekilde avlayabilirsin.
GÖREVLER VE ÖLÇÜMLER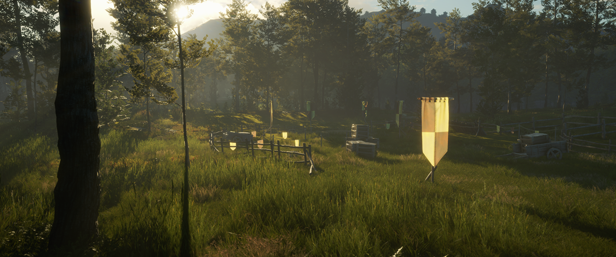 64 kilometrekarelik (25 mil kare) bir alana yayılan Te Awaroa Milli Parkı, Polinezyalı ilk yerleşimcilerden helikopterden geyik avlayarak nam salan sert adamlara kadar herkes için hep bir inziva yeri olmuştu. Yine de zor zamanlardayız. Bekçi Kiri Taylor isteksizce de olsa parkta birkaç Hollywood filminin çekilmesine onay verdikten sonra, bu izole doğa parkı bir anda günübirlikçilerin favori bölgesi hâline geldi.
Artık parkın hassas ekolojik dengesinin tehdit altında olması, Kiri için bardağı taşıran son damlaydı. Şimdi Kiri, seninle birlikte dünyaya Yeni Zelanda'nın sadece haka dansından ve hobbitlerden ibaret olmadığını göstermeye hazırlanıyor. 16 yeni hikâye görevi boyunca yerel tehditlerle başa çıkacak, eski dostların arasını düzeltecek ve çok uzun süredir unutulmuş bir efsanenin ardındaki gerçeği ortaya çıkaracaksın.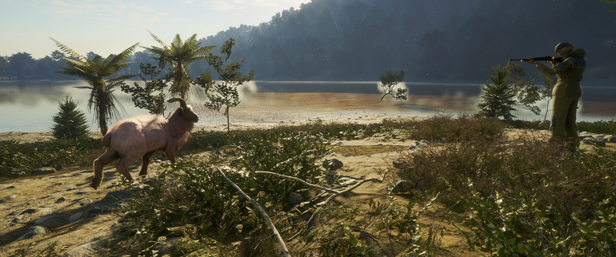 DLC'ye sahip olmasan bile, çok oyunculu modda DLC sahibi bir oyuncunun oyununa katılarak Te Awaroa Milli Parkı'nda avlanabilirsin. Bu, hikâye görevleri dışındaki tüm içeriklere erişmeni sağlar.
Steam'de satın alabilirsiniz.

Tanıtım videosu

SimülasyonTÜRK